New drill bit used on the brass elbow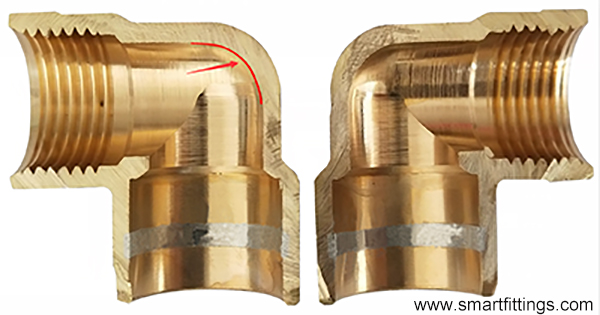 The brass elbow are used to change the direction of the pipelines.the professional plumbers concern the water flow .Actually, the water flow is very important The standard EN1254-1 has required minimum hole size to regulate the water flow.For examples,the 15mm fittings require minimum hole diameter not less than 11mm .Actually,the minimum hole size not only infulence the water flow,but also the water pressure. Sometimes, the hole size is too small at the back of the elbow is the reason of break.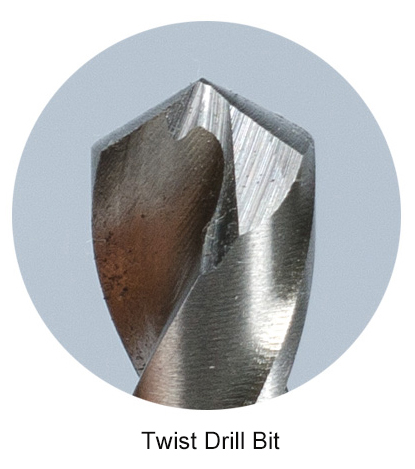 Most factories perfer to using the twist drill bit to bore the elbow.Because such twist drill bit is very easy to grind and the cost also very cheap.But because the back of the elbow is acr shape. and the end of the twist drill bit is not .So there must left some material at the back. The left material at the back not only block the water flow,but also reduce the diameter of the hole.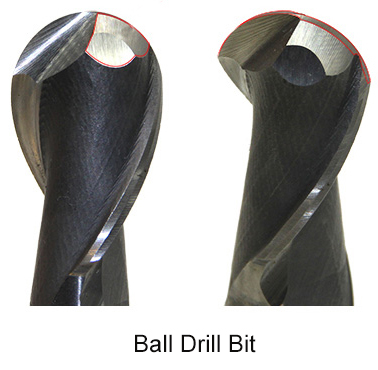 From Runde,you will found our elbow's back inside is acr shape.not additional material over there. That because we use another drill bit,we call ball drill bit whoes end is hall ball shape. the radian of the ball drill bit we used must same as acr of the elbow's back. This tool can keep the thickness of the elbow's back same as socket's. Especially,It can minimize the water resistance.And make sure the minimum hole diameter satisfy the EN1254-1 requirement.
Moreover,we have remove all the bore inside of the elbow.The elbow need to bore the hole twice from two direction.The first hole will generate some burr after the lathe bored the secod hole. the burr left will pollute the water.It must removed.
Tag: solder ring Brass Fittings,end feed Brass fittings,solder ring Bronze Fittings,end feed Bronze fittings,EN1254 brass and bronze fittings.